Customer care is our number 1 priority
We treat every job like it was our own home.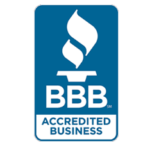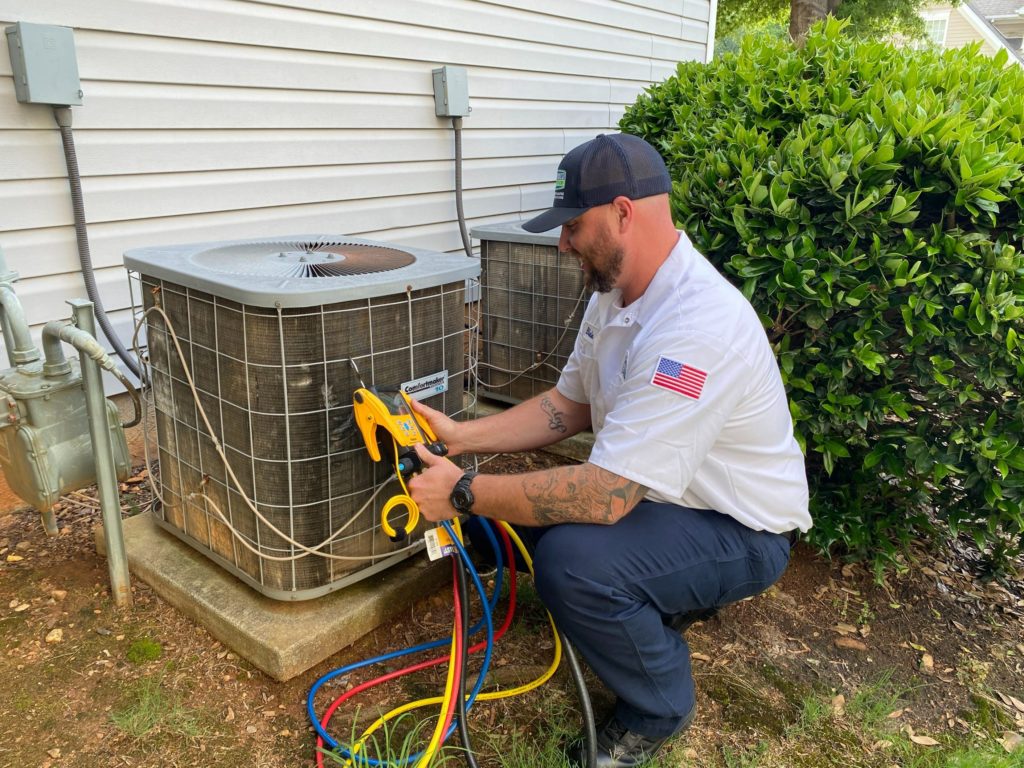 USA HVAC Services has been providing Glen Burnie residents with HVAC maintenance and services for nearly 2 decades. They are proud to serve residents and small businesses with professional services for their HVAC needs.
We are a family orientated business, and believe that a comfortable home all begins with your HVAC system. Making sure that you have a comfortable living environment can have an important impact on your life. We make sure to bring that comfortable feeling into every family's home.
When you contact us for a free estimate for new installations, it is our goal to earn your trust and make you a lifelong customer. If you ever run into an issue with your heating or air conditioning, our technicians are ready to help you out of any jam.
Our technicians are trained to assist with any problem, maintenance, or installation you need for your:
When we began USA HVAC Services, our mission was to make things as clear and simplistic as possible for our customers. Our company is here to help people and we believe that complicating things isn't helpful. 
This means that there are no hidden costs, or strange sounding assessments that end up costing the customer a fortune. Our goal is to help you have a better understanding of how your HVAC system works so your living space can be as comfortable as possible. 
We are located in Glen Burnie, MD but our services aren't limited to just that area. Our team wants to provide everyone in the surrounding area with the best quality service. If you are in any of the following areas, reach out to us for reliable services:
Fill out one of our short forms to schedule a free estimate for your home or small business.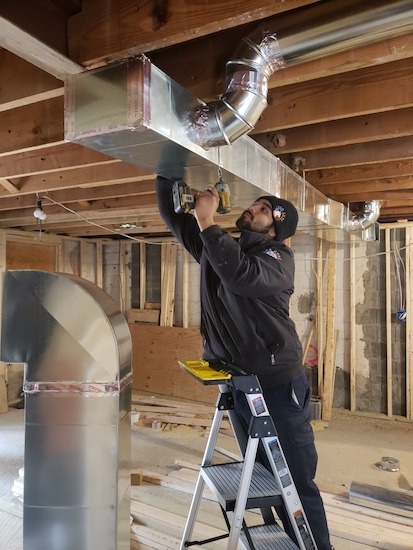 HAVE A HVAC ISSUE? CALL 24 HOUR EMERGENCY SERVICE.
See What People Are Saying About USA HVAC Services
My experience was very great. Professionalism, quality and knowledge of the job were all superior!
Courteous, professional, and great value
Very knowledgeable and professional, highly conscientious, honest and reliable. They have worked on multiple systems at multiple properties, including new installation and service. They are exceptional at their diagnostics and evaluations and will always explain the least costly options first and foremost.
Jason did an excellent job. He is very neat, professional and courteous. He was very knowledgeable and explained everything. I was very impressed.
They were very professional and knowledgeable
I made the right decision by having USA HVAC service my HVAC system. I was pleased with the full diagnostic service I received ⭐️⭐️⭐️⭐️⭐️. I appreciate USA HVAC
Excellent job. Very professional and the mannerism was awesome. Without a doubt I would use them again and recommend them.
It was the middle of summer and I realized my AC unit was not working. I called Jason and he and his team came the next day and installed a new unit at an amazing price. Forever indebted!
Very professional and knowledgable
Everything works, was a relatively routine maintenance visit but I double checked his work with an HVAC friend and all his prices and recommendations were honest and reasonable
They were very punctual professional and meat and very knowledgeable about the HVAC system setups and repairs. I would recommend this company to everyone l know!!!! PS prices is very good as well.
USA HVAC Services installed my sister's heating and ac system. They did an excellent job. Very professional and very neat when in the house. Once they were done, they explained what they installed and walked us through the features of the new system. I highly recommend USA HVAC Services.
It was a great pleasure to use USA HVAC Service Jason Diaz was so professional and on time to start the job
USA HVAC services is a very reliable company with wonderful work ethics.
Professional technicians, on time service,  very informative and competitive prices
I had great service. I would definitely recommend their services.
I am writing this review due the excellent service I received from USA HVAC services. The work performed was done very professionally and they were also very respectful to me and my home.
Jason took the time to listen and understand what we wanted and came up with a solution from the forest of options that worked for my family. The UV light he suggested was a great call as now my wife no longer wakes up with a headache! I got my smart home integration and a system that meets a wide range of heating and cooling demands we have. He made sure that everything would work together as a system which gave me peace of mind that the units were not just thrown together. Great job!!!
I am extremely impressed with Jason from USA HVAC Services. His knowledge and communication skills are exceptional. He was on time and explained everything to me in a way I could understand. I definitely recommend Jason.
I am truly happy with the service provided today.
Jason responded to my Thumbtack plea for help at 9:30am on a Sunday as my heat abruptly stopped working the night before. He was at my place within a few hours and diagnosed and solved the problem shortly thereafter. He was very thorough leaving me with confidence that he knew precisely what caused the problem and narrowed down the course of action to a few repairs I'll have him make at a later time. Highly recommend without hesitation.
Jason was great with providing excellent service and also a great amount of information. He was punctual and went out of the way to get the job done. Would definitely use his services again in the future.
USA HVAC Services is truly one of the best service companies we have ever dealt with. Their technicians are honest, knowledgeable, and offer any and all solutions to truly help the customer out. They have saved us on a couple of occasions when others were pushing for unwarranted repairs or replacement. We highly recommend them!
The team did a great job getting my new unit installed along with doing some needed electrical work. I would have to say they were professional, punctual, and their quality of work was exactly what I was looking for. I would highly recommend them so look no further for your Heating and AC work. Thanks guys!
Every one I worked with was good with my dogs. They didn't make a big mess and leave it. They cleaned up after themselves. This is very important to me. They came when they said they would. They went the extra work to put my air conditioner in the back yard like I preferred, even though putting it in front of my house would have been easier for them. They were knowledgeable and answered my questions well. Thank you all for the great job!
We were very pleased with our HVAC technician. He was quick, professional, and knowledgeable. He was able to explain the system to us and we were able to make an appointment to have it serviced. We also were able to schedule the service prior to a busy holiday weekend. did a great job explaining the system and we were very pleased with the service. We are looking forward to our next service call!
I am extremely impressed with Jason from USA HVAC Services. He came to my rescue when my Aquatherm unit was not providing heat and I had bad service with my home warranty company who provided a company that was giving me the running around.  Jason was recommended by my daughter, and I knew Jason, had not seen him in years and didn't know that he had his own business, what a joy for me .His knowledge and communication skills were exceptional and he explained everything to me in a way I could understand. I signed up for his home service plan and the best part is I have HEAT, Thank you Jason and I definitely recommend USA HVAC Services.!!!!!
We got a new A/C installed. They were friendly, on time, and worked hard. They were available to ask questions and seemed like they did their job quick. Overall very happy with the service. Once the job was done, they ensured I was happy with the installation and cleaned up as if they had never even been there. Highly recommend this company. And their prices were unbeatable!
Came out same day. Realized it was a simple fix and then I had Chris service both a/c units. He was honest and would definitely call him again.
Nice people and completed the job.  At first I was quite upset with the price, I thought it sounded high, but after I spoke with with their office I completely understand.  It was certainly way more difficult then I would have imagine.  Super friendly people and they treated me very fairly.  I had a pleasant experience and would use them again.
The team was timely, attentive, cordial and quick to answer questions on the water tank replacement. The quote was competitive and the service top-notch. They coordinated to confirm the install and then stopped by after the fact to be sure we were satisfied with their work. We have already scheduled a service call on our boiler based on how well things went!
Want to recommend this company. I had to get new Ac unit and guys were super professional, polite and cleaned everything. They left my furnace unit looking much better than before! I Am so happy I found them! Don't hesitate to use them !
Air conditioner contractor Annapolis, Annapolis AC Repair, Annapolis Heating and Air, Heating Repair Annapolis MD, Heat Pump Repair Annapolis, Furnace Repair Annapolis MD